Toronto Tuesday via Zoom:
The Future of Canada-China Trade Relations

It has been a rocky few years in Canada-China relations, which has impacted economic activity between the two countries. What is the current state of commercial relations, and is there hope for the future? Sarah Kutulakos, Executive Director and COO of the Canada China Business Council will discuss two recent research projects that assess China's Economic Impact on Canada and track business community sentiment.

Session Speaker:
Sarah Kutulakos, Executive Director & COO, Canada China Business Council
Sarah joined the CCBC in 2007 and has since revitalized CCBC's role as Canada's premier bilateral trade and investment organization. Sarah has re-centered the Council's activities around providing business services, catalyzing business growth and activity, and advocating for stronger Sino-Canadian bilateral trade and investment. This has resulted in extensive public outreach activities, internal infrastructure improvements, the launch of new programs such as the Business Incubation Centre, and thriving member relations.
Prior to joining CCBC, Sarah worked for 11 years in marketing, product development, and management with a major multinational corporation, where she had multiple assignments involving China. Sarah managed worldwide product businesses that marketed to China and used China-based sources of supply. She was also involved in
several projects requiring cooperation with the Chinese government. Sarah has led both established and start-up businesses within the context of a global corporation and has broad emerging market business experience, and has been involved in the Greater China region since the late 1980's when she lived and worked in Taiwan. There, she was the first non-Chinese employee of a local high-tech start-up firm, where she gained a deep understanding of Chinese business practices.
A fluent Mandarin speaker, Sarah's interest in China began at the University of Wisconsin, where she studied Chinese, marketing, and international business. She holds an MBA in finance and operations from the Simon School of Business at the University of Rochester. She frequently speaks on China issues, including marketing, trade, investment, and Canada-China relations.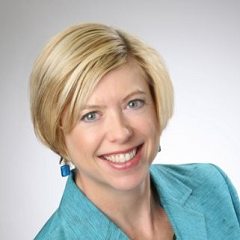 Time: 5:30 pm - 6:30 pm ET
Date: Tuesday, January 25
Admission: Complimentary
Join Zoom Meeting
https://us02web.zoom.us/j/81967351034?pwd=VnYzRTFlcDBmaHJGdFc1WmdmOGJkUT09
Meeting ID: 819 6735 1034
Passcode: 505773
Dial by your location
+1 438 809 7799 Canada
+1 587 328 1099 Canada
+1 647 374 4685 Canada
+1 647 558 0588 Canada
+1 778 907 2071 Canada
+1 204 272 7920 Canada
For questions, please email iwfctoronto@iwfcanada.com