Toronto Tuesday via Zoom:
Why We Need to Audit Algorithms, Josephine Yam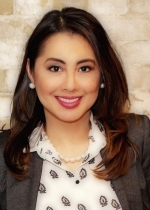 AI algorithms are powerful. They render automated decisions on high-stakes life matters such as what work we'll do, how much money we can borrow, where we'll live and what quality of life we'll enjoy. Left unchecked, AI algorithms can be sexist and racist at scale. How do we ensure that AI promotes equity, diversity and inclusion in our digital world? How do we ensure that organizations deploy Responsible AI that's accountable for its impacts on privacy and human rights? How can organizations proactively comply with emerging regulatory developments on algorithmic accountability?
Speaker: Josephine Yam, CEO & Co-Founder of Skills4Good.ai
Moderator: Pauline Couture, Co-CEO of Blockfilm.io
Time: 5:30 pm - 6:30 pm ET
Date: Tuesday, May 4
Admission: FREE
Join Zoom Meeting
https://us02web.zoom.us/j/81052324623?pwd=SnhPRllJSm1ibXVWQS9RWHFsVDErZz09
Meeting ID: 810 5232 4623
Passcode: 544868
Dial by your location
+1 438 809 7799 Canada
+1 587 328 1099 Canada
+1 647 374 4685 Canada
+1 647 558 0588 Canada
+1 778 907 2071 Canada
+1 204 272 7920 Canada
For questions, please email iwfctoronto@iwfcanada.com
---
Josephine Yam is the CEO & Co-Founder of Skills4Good.ai. She is also an AI lawyer, AI ethicist and passionate advocate of equity, diversity and inclusion. She graduated from Stanford University's Executive Leadership Program. Josephine also completed her Master of Laws (LLM) degree at the University of Calgary. She recently completed her Master of Arts degree in Philosophy specializing in AI Ethics at the University of Guelph.
Josephine is one of the RBC Top 25 Canadian Immigrant Awardees. She is also a recipient of the Most Influential Filipina Woman in the World Award in London, UK. Her personal website is josephinevyam.com.
Skills4Good.ai helps organizations harness their talent for purpose in the digital economy through various programs. In May, Skills4Good.ai will be launching its subscription-based AI and Data Auditing platform. This platform will provide privacy impact assessments and algorithmic impact assessments to help organizations deploy Responsible AI and comply with emerging regulatory developments on algorithmic accountability.
Skills4Good.ai will also be launching its Introduction to Responsible AI Program so organizations can upskill their employees with ethical AI skills. This program was created in partnership with top AI professors Prof. Graham Taylor and Prof. Gus Skorburg of the University of Guelph's Centre for Responsible and Ethical AI (CARE-AI).